Airfield management: More than FOD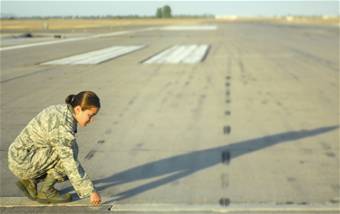 Staff Sgt. Sara Piper, 56th Operations Support Squadron Air Field Management Operations, checks for foreign object debris on the Luke Air Force Base flightline to prevent damage to aircraft. The unit conducts FOD checks every morning around 5:45 a.m. (U.S. Air Force photo/ Airman 1st Class Sandra Welch)
---
FOE Foreign Object Elimination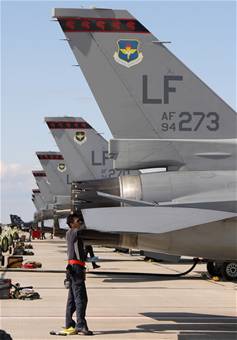 Airmen from the 425th Fighter Squadron at Luke Air Force Base prepare F-16 Fighting Falcons to participate in Maple Flag 42 at Cold Lake, Canada. (Photo courtesy of Neil Pearson, www.imageaviation.com)
---
Foreign Object Debris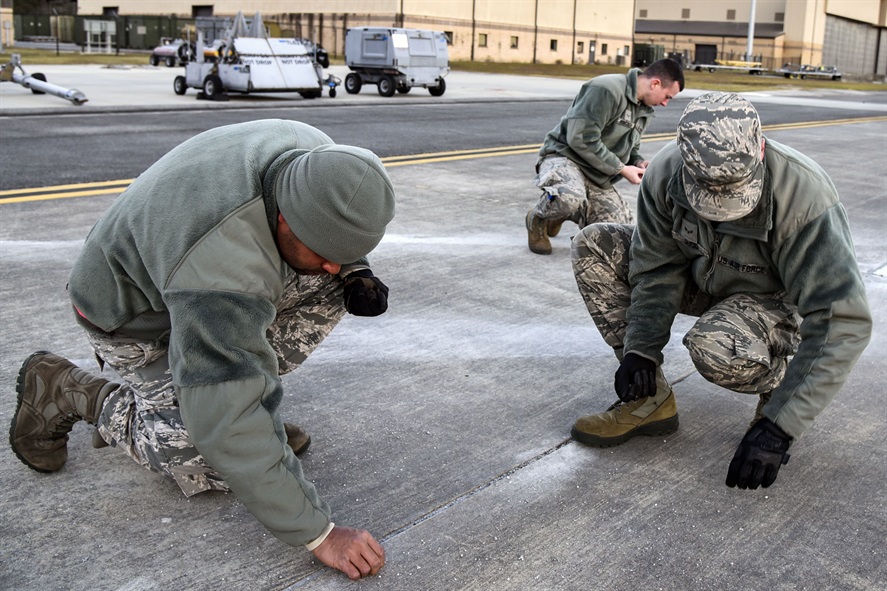 Team Moody Airmen grab debris off of the flight line during a foreign object debris (FOD) walk, Jan. 2, 2018, at Moody Air Force Base, Ga. The FOD walk was performed following the winter holidays to remove any debris that could potentially cause damage to aircraft or vehicles. (U.S. Air Force photo by Airman Eugene Oliver)
Foreign Object Debris (FOD) is the stuff you see lying on the pavement of a road or a parking lot that most folks would never really pay much attention to. It's the rocks, roots, sticks and leaves that are part of our everyday lives. FOD poses few problems on the roads and highways, and we've all had flat tires from punctures and cracked or chipped windshields from rocks tossed up by the car or truck ahead. While frustrating to pull over to change a tire or call to have a windshield changed, FOD can have a devastating impact on on aircraft of any size.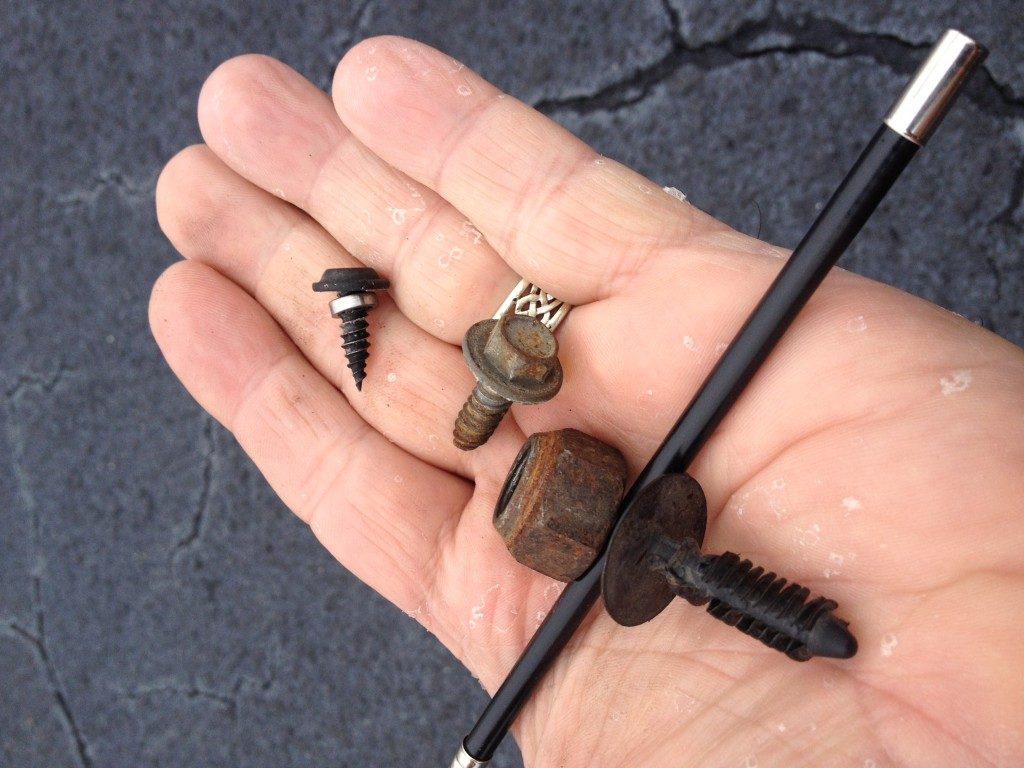 FOD is estimated to cost the aerospace industry $12 billion per year. $4 billion is the direct cost for damaged parts; however, another $8 billion is consumed in indirect costs such as delays, plane changes, fuel costs, significant damage to aircraft and parts and death and injury to workers, pilots and passengers. (Source: The Economic Cost of FOD to Airlines, Insight SRI Ltd., UK 2008.)
---
FOD Awareness Saves Lives and Money

The Rokap Corporation is dedicated to providing the best quality and highest grade materials in the industry when it comes to fod prevention sings. That is why you only see Rokap signs listed on fodprevention.com, They are the Aviation Industries number one choice.
---
Please View Our (FOD) Signs And Frames Page