WASHINGTON (Jan. 4, 2019) — The NTSB announced Friday that the kickoff event for the agency's 2019 – 2020 Most Wanted List of Transportation Safety Improvements, previously slated for Wednesday, Jan. 9, 2019, is postponed and rescheduled for Feb. 4, 2019, 10 a.m. (EST).
The postponement is necessary due to the lapse in government funding. The rescheduled event is set to be held in the same venue, the Holeman Lounge of the National Press Club.
The event will start with opening remarks from NTSB Chairman Robert Sumwalt who will then announce the Most Wanted List. The chairman will join NTSB Vice Chairman Bruce Landsberg, and Board Members Jennifer Homendy and Earl Weener for a moderated panel discussion about the items on the Most Wanted List and related safety recommendations. A question and answer session will follow the panel discussion.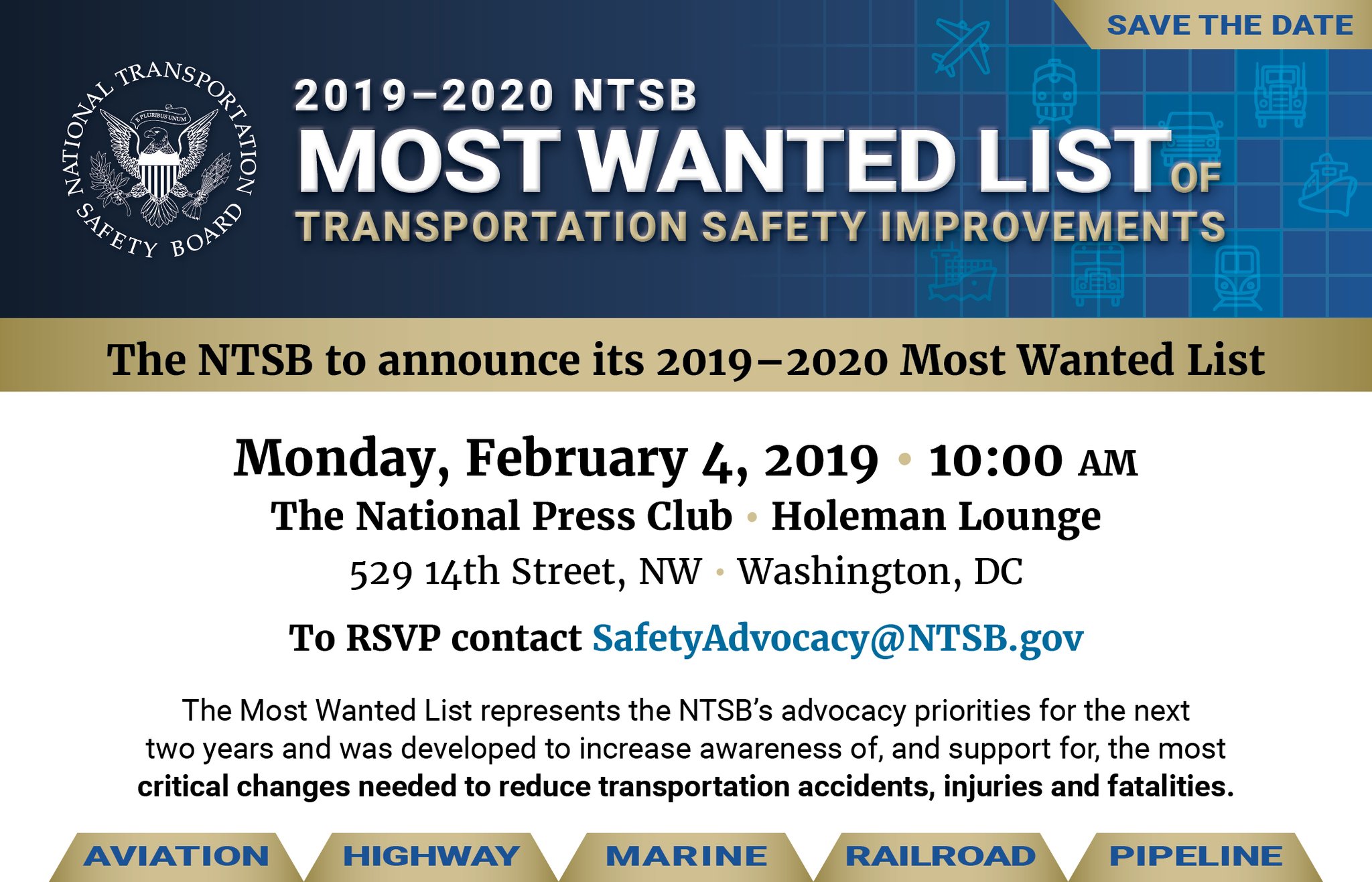 NTSB's 2019 – 2020 Most Wanted List of Transportation Safety Improvements
Click To Tweet